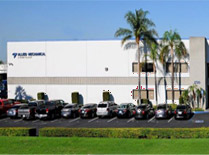 Allied Mechanical currently has 126 employees, is an SBA classified small business, and is non-union. We've been involved with the
manufacturing of aerospace components and assemblies for over fifty years.Since its inception in 1951 as a supplier to the aircraft industry, Allied Mechanical has evolved to its current position as a leading supplier of ground support, Tooling, Flight Hardware, and major assemblies to Tier-1 contractors across the U.S. and abroad.
Facilities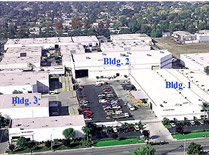 Allied Mechanical occupies 148,000 square feet "under roof" in three buildings with 24-hour temperature-controlled facilities on five acres. All manufacturing areas are equipped with overhead bridge cranes having heavy-lift capacity up to fifty tons. The combination of high-bays and heavy lift cranes makes loading and unloading of large parts and equipment a breeze. Bldg 1: Small/Med machines, Low-Rate Production Machining & Inspection Dept. Bldg 2: Large Machining, Weld Fabrication & Proof load. Bldg 3: Large Weld Fabrication & Complex Assembly.